Free Clock Dials
---
I needed a custom clock dial for several shaker clocks we were building, so a friend, Chris Haywood, whipped out a beautiful clock dial using Corel Draw. I have since modified the original files to include Roman numerals. In the interest of sharing, I have included links to a variety of clock dials. Using Corel or a compatible package, you can size and edit the clock dial as you wish. I printed mine on card stock and used a spray adhesive to attach it to a plywood substrate.

If you're using MS Internet Explorer, simply right-click on one of the following links to save the clock dial file to your computer's hard drive. You may have difficulty downloading the Corel Draw clock dial. If so, download the .zip file.

If you need the clock dial in a different size or want text added to it, check the reader contributions at the bottom of this Web page or E-mail Us, I can make changes for a nominal fee. I was doing this service for free, but I can no longer justify it given my tight time commitments.

By the way, Kirill Trey enlightened me on the use of the SVG image format. This is a widely used scalable vector format. This format allows you to scale the image larger or smaller with no loss in image quality. And more importantly, you can edit SVGs using many applications including InkScape, a free graphics program.

So, a big THANK YOU to Kirill for his revolutionary contribution to this free clock face service. Read more about his contribution below.







All Clock Faces in Zip File


Some readers have problems downloading the cdr and svg clockfaces. So, I placed all the clock faces in a zip file for distribution. Click the following link to download this zip file:

All Clock Faces in One Zip File



Clock Face / Clock Dial with Arabic Numerals


Clock Face / Clock Dial with Roman Numerals







Examples
---
Here are a few examples: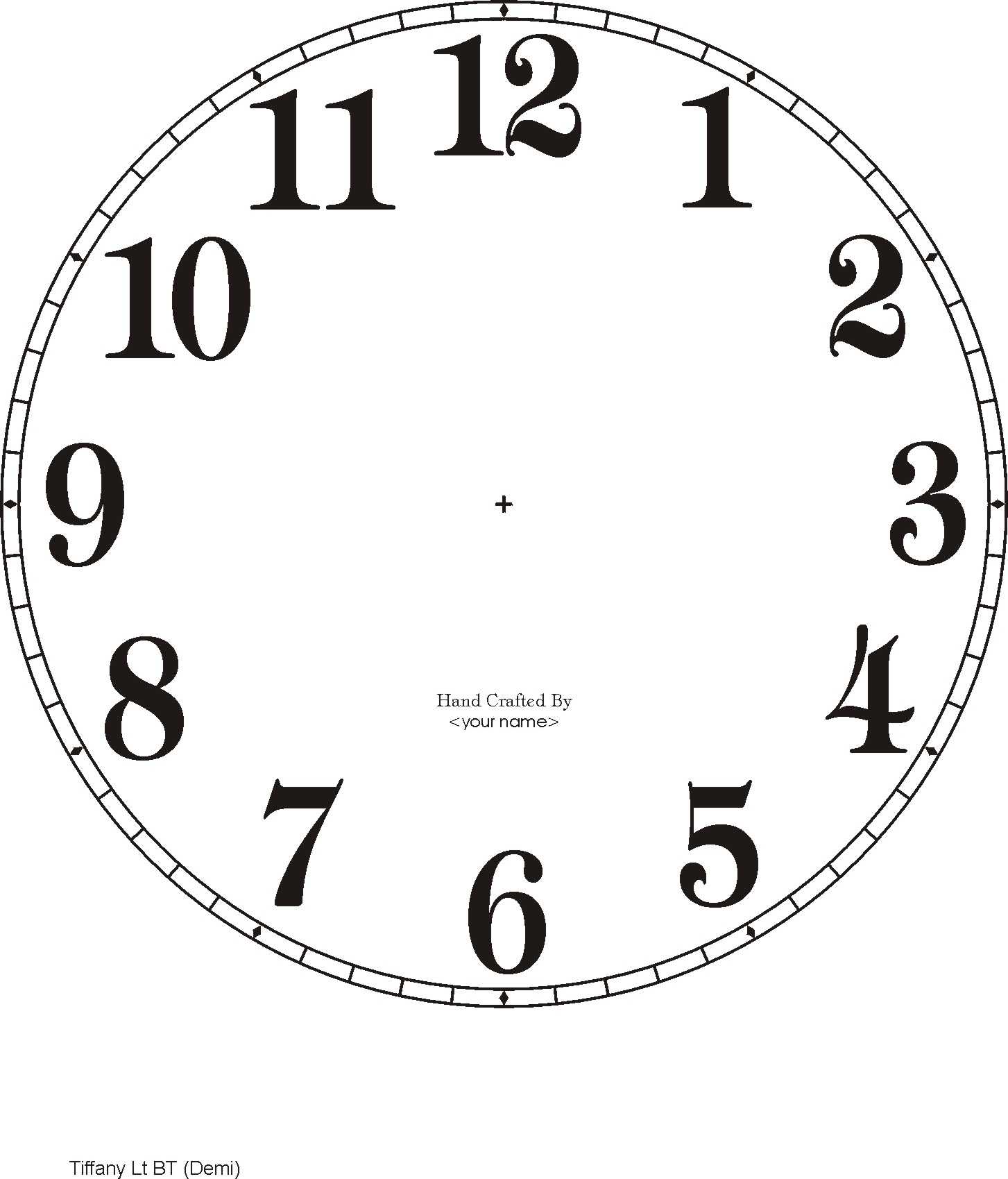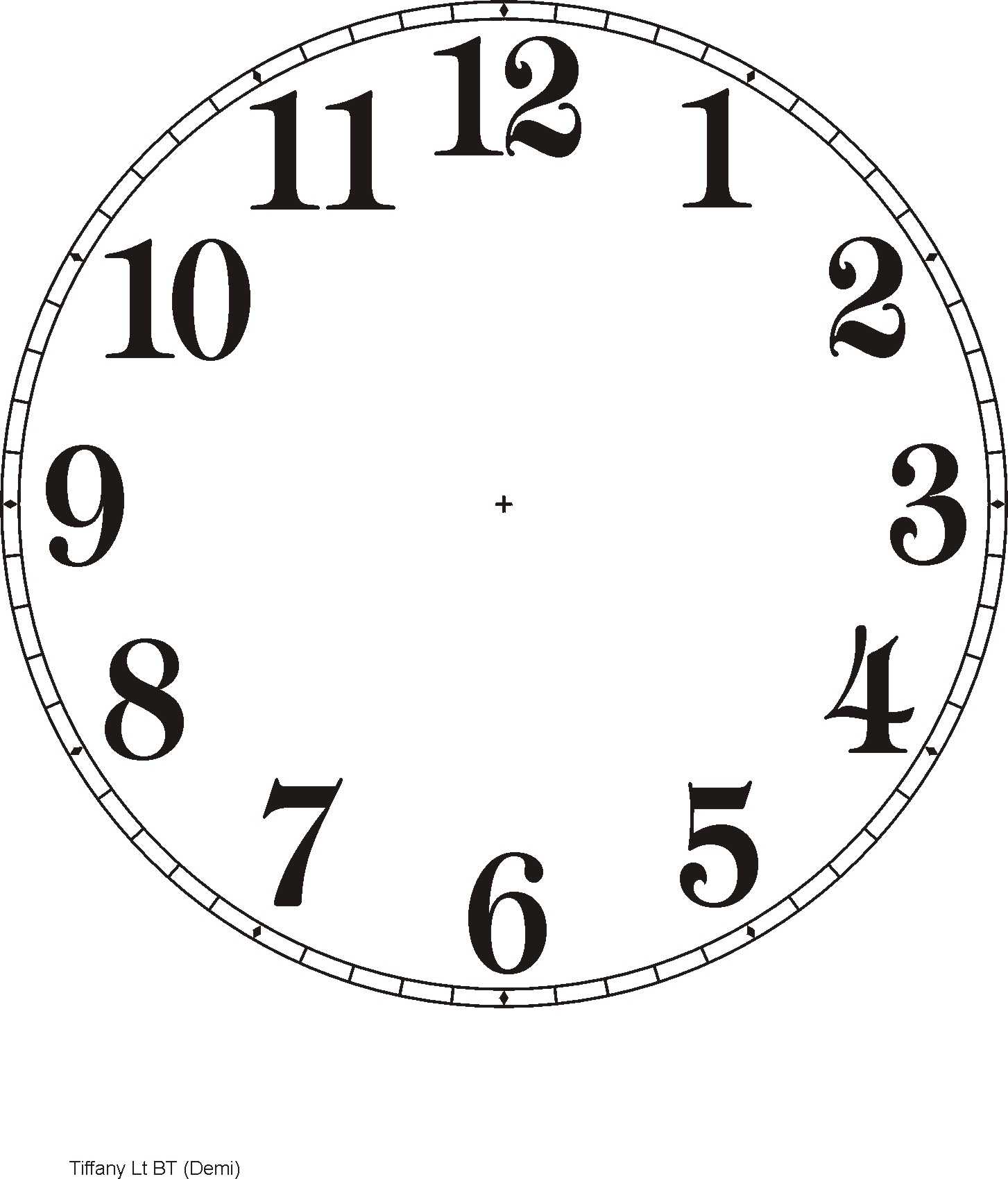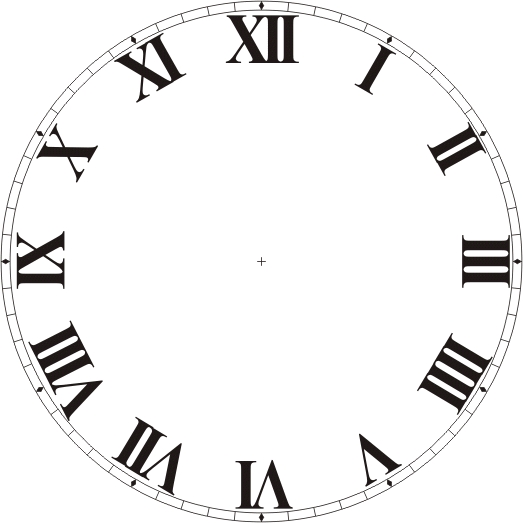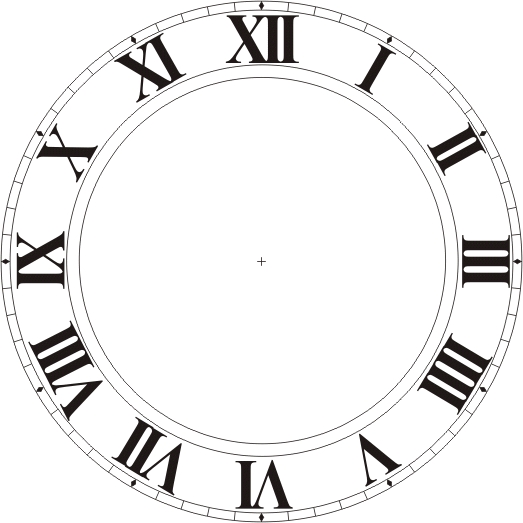 Don Dorn's Shaker Clock Face
---
In the best spirit of sharing, Don Dorn has shared his authentic Shaker-style clock face. It is in .jpg format. In Don's words, "It's in jpeg format so a person can edit it by putting a date in if they would like. The date most often recognized is 1840 which is the year that Isac Youngs made 22 of the wall clocks."

Thanks Don! So for those of you wanting an authentic Shaker-style clock face, here it is:

Download Authentic Shaker-Style Clock Face (Original JPG Format)

Download Authentic Shaker-Style Clock Face (SVG Format)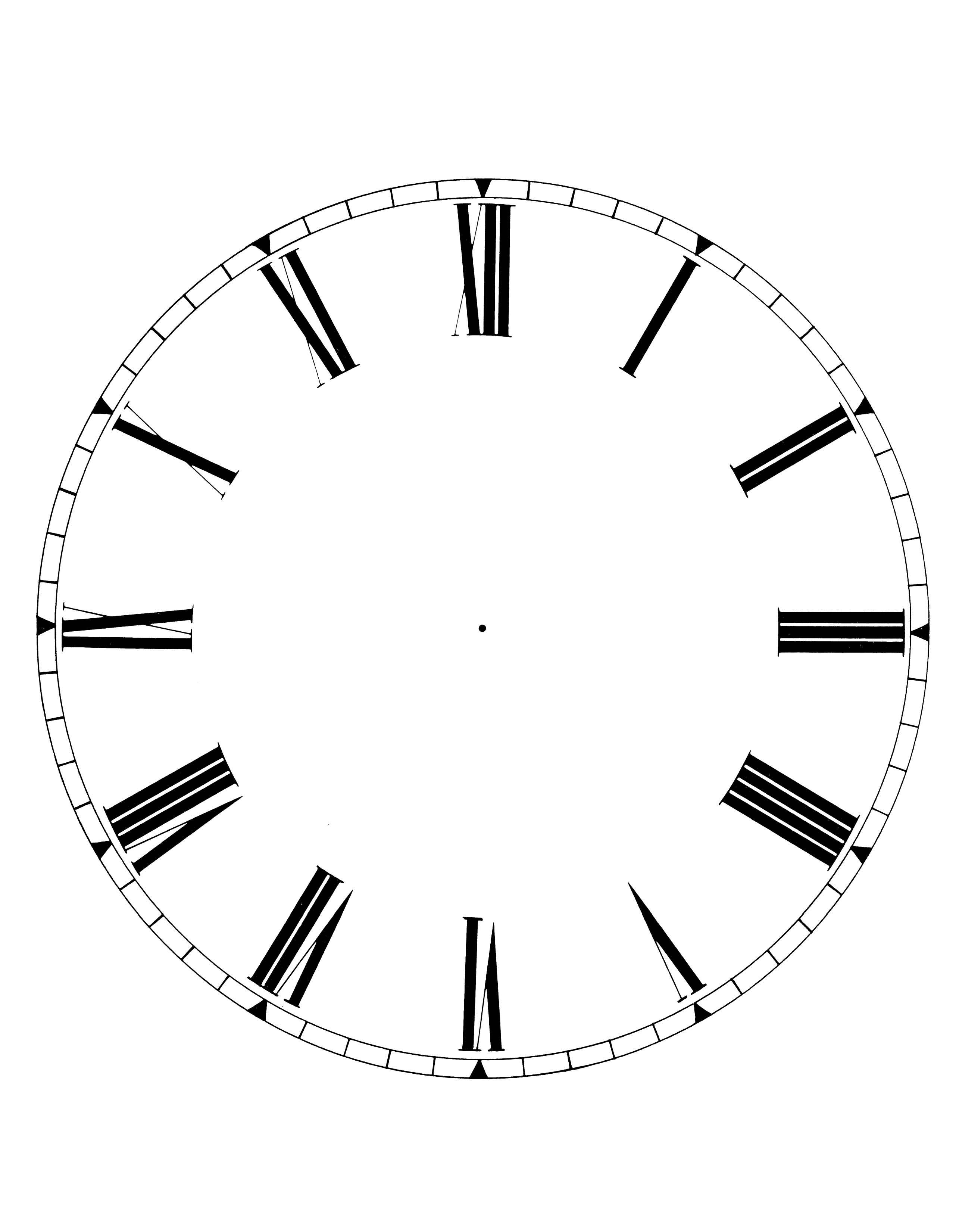 Kirill Trey's Clock Dial and More...
---
Kirill ran into a problem that many of you have also encountered. He needed a clean image of a clock dial. But since he does not have CorelDraw (what I use to edit images) he could not edit or scale our clock faces to fit his needs. And the JPGs did not provide enough quality for scaling. So, Kirill made his own image using the SVG format (Scalable Vector Graphics). I have not used this format before, but Kirill went on to say that the SVG format can be edited in pretty much any software, including the free InkScape that he uses. Turns out my program, CorelDraw saves to SVG format, so you will see that I added SVG versions of our original clock dials above.

Thanks ti Kirill for the image and the SVG information. This will be a great help to hundreds of clockmakers a month! Here is Kirill's clock duak:

Download Kirill's Roman Numeral Clock Dial Download Kirill's Arabic Numeral Clock Dial




---
Are these clock dials helpful? Do you have any questions? E-Mail Us! We would love to hear from you!